Obesity Drugs and Support Programs: A Recap of 2023 and the Path Forward
Introduction
Obesity remains a pressing global health concern, affecting millions and contributing to various chronic diseases while significantly compromising quality of life. In recent years, there has been a growing emphasis on innovative approaches to combat obesity, and the year 2023 marked a significant milestone in this ongoing battle. With the introduction of new weight loss medications and support programs, the landscape of obesity management is undergoing a transformation, offering hope to those dealing with this complex condition.
The Advent of New Weight Loss Medications
In 2023, significant progress has been made in the field of weight management, particularly with the popularity of GLP-1 agonists, including Wegovy, Ozempic, Saxenda and Mounjaro. Notably, both Ozempic and Wegovy share the same active ingredient, semaglutide. However, it's essential to grasp that Wegovy is a formulation designed as the weight loss version of Ozempic. These medications have been accepted by healthcare providers and patients alike, providing a promising solution to the obesity epidemic.
Exploring Ozempic, Mounjaro, Wegovy and Saxenda
Initially developed to address diabetes, Ozempic and Mounjaro have emerged as prominent choices for off-label weight loss management. Individuals struggling with obesity have achieved impressive weight loss results through these medications, highlighting the shift in healthcare approaches towards holistic solutions for obesity treatment. Wegovy, an FDA-approved medication for obesity, has revolutionized the concept of short-term weight loss by emphasizing its role as a long-term solution for managing obesity, recognizing that obesity is a metabolic disease requiring consistent attention. Saxenda, a medication with a higher dose of liraglutide, distinguishes itself by being approved for the treatment of obesity in individuals without diabetes. It's worth noting that Saxenda is essentially a rebranded version of Victoza, repurposed for weight loss.
Challenges in the Supply Chain
While these medications have demonstrated their effectiveness in promoting weight loss, supply chain issues have posed significant challenges for patients and healthcare providers. Disruptions in the supply chain require careful planning and coordination to ensure continued access to these life-changing medications. Addressing these challenges will be vital in broadening patient access in the future.
Understanding the Complexity of Obesity
Obesity extends beyond excess body weight; it represents a multifaceted health condition with physical and psychological implications. It is linked with serious diseases, including diabetes, heart disease, liver disease, cancer and joint problems. The new weight loss medications are not only helping individuals shed pounds but also mitigating the risks associated with these health problems, offering hope for improved overall well-being.
Support Programs for Obesity Management
The introduction of new medications is just one facet of the comprehensive approach to addressing the obesity crisis. Support programs play an equally critical role in long-term success. These programs combine medical expertise with behavioral interventions, personalized care and community support. For example, Found is a program that integrates virtual clinical care with tailored medication regimens, behavioral health changes and expert guidance. Another notable program is Noom, which specializes in building sustainable habits and creating a community among individuals on their weight loss journeys. These programs emphasize the need for a personalized approach to weight management, recognizing the uniqueness of everyone's path to treating obesity.
The Road Ahead
As we conclude the year 2023, the developments in obesity drugs and support programs offer hope to the millions affected by this global health crisis. While supply chain issues and medication access hurdles continue, it is evident that the healthcare industry is shifting its perspective on obesity from a behavioral issue to a complex metabolic disease. Moving forward, addressing and improving insurance coverage for weight loss medications is crucial to ensure accessibility to those in need.
"Continued research and clinical trials are essential to understand the long-term effects of these medications. Simultaneously, support programs should evolve to meet the diverse needs of an individual's unique journey."
Paige Minemyer.
"Found Launches New Program to Assist Employers in Managing Obesity Care, Including Glp-1 Drugs,"
Fierce Healthcare, 2023.
Frank Diamond.
"CareFirst, Noom Program Aims to 'Retrain' the Brain of Members with Obesity, Prediabetes,"
Fierce Healthcare, 2023.
Kevin Dunleavy.
"FDA Warns Patients about Compounded Versions of Novo Nordisk's Ozempic, Wegovy,"
Fierce Pharma, 2023.
Hayden E. Klein.
"Diabetes Prevalence Expected to Double Globally by 2050,"
AJMC, 2023.
FDA Staff.
"Medications Containing Semaglutide Marketed for Type 2 Diabetes or Weight Loss,"
US Food and Drug Administration, 2023.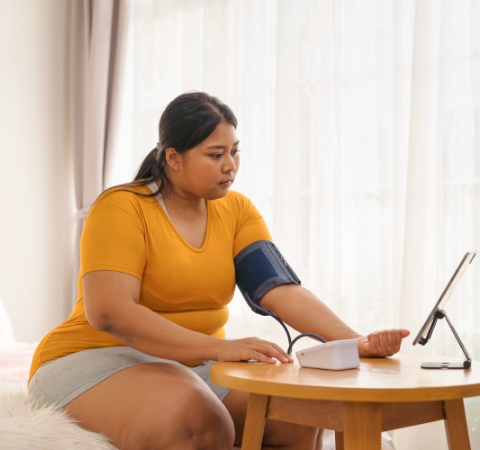 Gene Therapy Updates
What are Gene Therapies
Gene therapy medications involve the transfer of genetic material to modify a person's genes and, therefore, prevent or cure a specific disease or condition. Gene therapies can work in several ways:
Replacing a disease-causing gene with a healthy copy of that gene
Inactivating a disease-causing gene
Introducing a new or modified gene to help treat a disease
These treatments are generally indicated for patients with rare genetic conditions affecting a small percentage of the population. In most cases, they are intravenous medications designed to be given to the patient once in a lifetime to help mitigate or cure the disease. Over the past few years, there have been significant developments within the gene therapy category, including several new drug approvals. Below is a breakdown of the current gene therapies available on the market, as well as a peek at what is to come.
Current Gene Therapies with FDA Approval
Since 2017, seven gene therapies have been approved by the FDA, with the most recent additions, Elevidys and Roctavian, being approved earlier this year.
Elevidys is indicated to treat ambulatory pediatric patients (4- and 5-year-olds) with Duchenne muscular dystrophy (DMD) with a confirmed mutation in the DMD gene. This rare genetic condition leads to muscle damage and weakness. The prevalence of this condition is six per 100,000 individuals. Elevidys is estimated to cost $3.2 million per dose.
Roctavian is approved for use in adults with severe hemophilia A. Hemophilia A is a genetic condition presenting with a deficiency of clotting Factor
VIII. Individuals with this condition bleed for a longer period due to a lack of blood clotting factor. These bleeding incidences can occur internally and externally. The prevalence of this condition is 12 per 100,000 males. Roctavian is estimated to cost $2.9 million with weight-based dosing. Table 1 shows a breakdown of the gene therapies currently available on the market.
Table 1: FDA Approved Gene Therapy Products
Brand Name
Target Condition
Release Date
Cost (1x Dose)
Luxturna
Inherited Retinal Dystrophy
12/19/2017
$850,000
Zolgensma
Spinal Muscular Atrophy
5/24/2019
$2.1 million
Zynteglo
Transfusion Dependent Beta- Thalassemia (TDT)
8/17/2022
$2.8 million
Skysona
Cerebral Adrenoleukodystrophy (CALD)
9/16/2022
$3.0 million
Hemgenix
Hemophilia B
11/22/2022
$3.5 million
Elevidys
Duchenne Muscular Dystrophy
6/22/2023
$3.2 million
Roctavian
Hemophilia A
6/29/2023
$2.9 million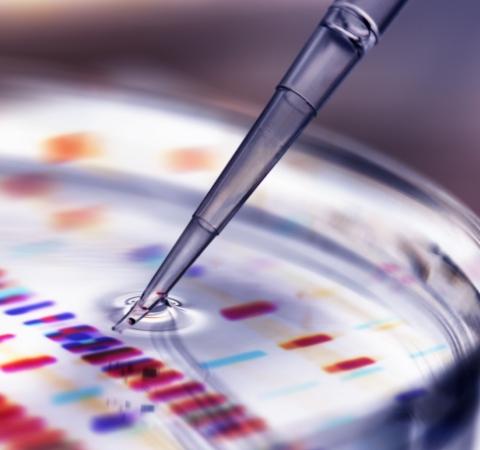 GENE THERAPY PIPELINE
Research and development of new gene therapies is not expected to slow in the coming years. It is anticipated that on average, 12 new gene therapies will be added to the market annually and overall sales for gene therapies are expected to grow from $1 billion in 2020 to $19.2 billion by 2026. Table 2 illustrates not only what gene therapies are expected within the next year but also shows that the cost for these medications is not expected to decrease as more are released into the market.
It is easy to see why gene therapy continues to be a topic of conversation in the industry. Not only are these medications significant from a research and development perspective, but they also have a significant cost associated with treatment, leaving many plans questioning how best to offer these potentially life-altering medications to members without breaking the bank. This question has led pharmacy benefit managers (PBMs) and medical
carriers to develop strategies to help plans mitigate the costs surrounding these medications. Cigna (Express Scripts), Optum and CVS/Caremark have all developed their own programs to allow plans to purchase gene therapy-related insurance at a per member per month cost to the plan. These programs will likely evolve as more gene therapies are introduced into the market. Gene therapy, and how to cover it, will continue to be a topic of interest in the coming years — if the current drug pipeline is any indication.
Table 2: Gene Therapy Pipeline
Drug Name
Target Condition
Estimated Approval
Estimated Cost (1x Dose)
Exa-cel
Sickle Cell Disease/ TDT
12/3/2023
$2.8 million
Lovo-cel
Sickle Cell Disease
12/24/2023
$2.8 million
Upstaza
Aromatic L-amino acid decarboxylase (AADC)
First Half of 2024
$3.0 million
Libmeldy
Metachromatic leukodystrophy (MLD)
First Half of 2024
$3.0 million
RP-L201
Leukocyte adhesion deficiency-I
Q2 2024
$3.0 million
SPK-9001
Hemophilia B
Q2 2024
$3.5 million
RP-L102
Fanconi anemia
Mid-2024
$3.0 million
UX-111
Sanfilippo syndrome type A
Mid-2024
$3.0 million
PF-06939926
Duchene muscular dystrophy (DMD)
Second Half of 2024
$3.0 million
FDA Staff.
"FDA Approves First Gene Therapy to Treat Adults,"
US Food and Drug Administration, 2022.
Christine Bank.
"First Gene Therapy for Duchenne Priced at $3.2 Million,"
Formulary Watch, 2023.
Denise Myshko.
"FDA Approves $2.9 Million Gene Therapy for Hemophilia A,"
Formulary Watch, 2023.
FDA Staff.
"What Is Gene Therapy?"
US Food and Drug Administration, 2023.
OptumRX Gene Therapy Report, 2023.
Magellan Rx Management Staff.
"Magellan Rx April 2023 Pipeline Report,"
Magellan Rx Management, 2023.
ASGCT Staff.
"ASGCT Q2 2023 Data Report,"
The American Society of Gene & Cell Therapy, 2023.
ESI Drug Watch Reports, 2023.
CVS Health Editors.
"CVS Pipeline Reports 2023,"
CVS Health Payor Solutions, 2023.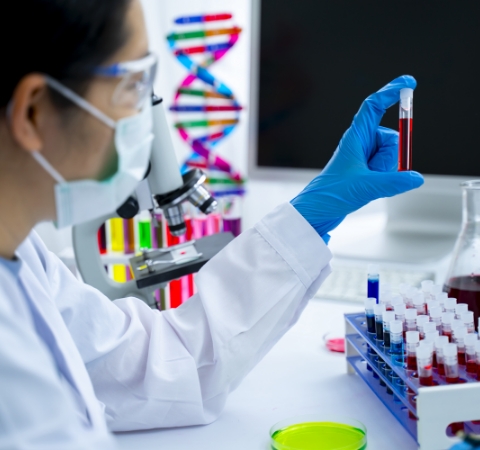 Drug Shortages of 2023
Stimulants for ADHD Face Ongoing Shortages
2023 experienced several impactful drug shortages. Many of them have even continued despite manufacturers' hopes to have them resolved by now. Drug shortages can be caused by a number of things, including manufacturing quality issues, production delays, increased demand and delays in receiving raw materials from suppliers. These shortages can lead to negative effects on members' health and in turn increase a plan's spend on that member. The longer the shortage continues, the more likely it will negatively impact members. Clients will often hear from their members when they are impacted by a drug shortage too, leading to even more company time and money being directly invested
in that member. The shortages have fluctuated and varied by region and pharmacy-specific locations (internationally impacted also), making it hard to predict what members will be impacted and difficult to put a proactive solution in place for members.
One of the most used drug classes impacted by drug shortages in 2023 were stimulants used for attention deficit hyperactivity disorder (ADHD). This includes generic Adderall IR (amphetamine mixed salts IR), generic Concerta (methylphenidate ER) and the newly launched generic for Vyvanse (lisdexamfetamine). The brand name versions of these drugs experienced supply fluctuations too as members transitioned to the brand when they could not find the generic.
"Lisdexamfetamine being approved at the end of August 2023 should help reduce the pressure on the other two generics once the 16 approved manufacturers reach peak production for the new product."
The reason for the shortage of these medications appears to be a combination of manufacturing delays last fall for one manufacturer, record high prescription rates of these medications after COVID-
19-related legislation changes permitting virtual prescribing, and manufacturers not making as much product as they are allowed to by the FDA. The FDA has asked manufacturers to increase their production to meet their allowed amount for 2023 or give up their allowed amount so it can be redistributed amongst others. Patients have other options for ADHD treatment but many have tried the non-stimulant options already and hesitate to switch to an alternative stimulant that is available.
Weight Loss Drugs See High Demand
Another popular drug class impacted was the glucagon like peptide 1 agonists (GLP-1s). These are used for diabetes and obesity, depending on the specific brand name, and the supply for both uses continues to fluctuate. Novo Nordisk has confirmed the weight loss drug Wegovy is in shortage due to demand continuing to outpace increased production. Wegovy, having large-scale clinical trial data released in August 2023 showing it reduced the risk of major cardiovascular events in patients 45 and older, has likely increased demand even more.
The social media craze that started last fall of using Ozempic for weight loss, even though it is not approved for weight loss, is a major factor in the high demand and depletion of supply for this class of medications. An early additive factor was PBMs not having the option for utilization management to prevent members from using GLP-1s for weight loss that are only FDA-approved for diabetes (examples: Ozempic, Mounjaro, Trulicity, etc.). There's even an international factor that could now come into play for the active ingredient (semaglutide) that is in Wegovy, Ozempic and Rybelsus. Wegovy was launched early in September 2023 in the UK with, Novo releasing a disclaimer saying the launch would be "controlled and limited" due to supply issues. Approval for the diabetic drug, Mounjaro's active ingredient, tirzepatide, to be used for weight loss under another brand name/formulation will hopefully help disperse the demand for these medications and relieve it. Tirzepatide's weight loss approval is expected to happen before the end of 2023.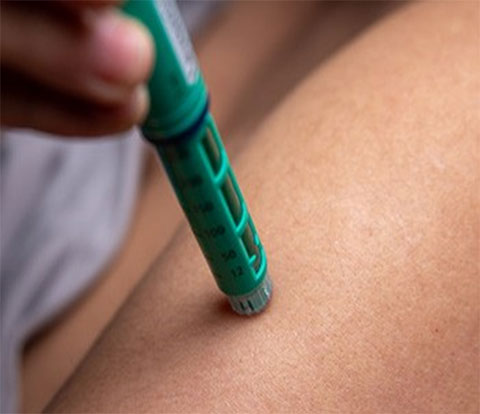 Cancer Drug Shortages Ease in US
On a positive note, US cancer centers are reporting drug shortages of platinum-based generic cancer drugs carboplatin & cisplatin are starting to ease up compared to a survey conducted in May. This summer, cancer centers were having to delay these lifesaving treatments for multiple cancer types for patients. The White House's solution of importing product from China and encouraging domestic manufacturers to increase production seems to have helped the centers to be able to treat patients despite the continued supply reduction. Unfortunately, other drugs used at the cancer centers are now starting to see some shortages. Newly impacted drugs include methotrexate, 5-fluorouracil, fludarabine, hydrocortisone and vinblastine. Vinblastine is used for lymphomas, commonly in children and does not have an equally effective alternative.
Global Scope
Keep in mind this isn't just a US issue — European officials have also called drug shortages "ongoing public health concerns." Europe has also experienced the same ongoing amoxicillin suspension shortage we have in the US. Amoxicillin suspension is often used for children with a variety of infections. The French President, Emmanuel Macron, has said he's looking to move more production of key pharmaceuticals to France to help prevent future drug shortages. The US has pending legislation to look deeper into why we have drug shortages and what we can do to mitigate them, including bringing more production home.
Tina Reed.
"Cancer Centers Report Some Drug Shortages Ease Somewhat,"
Axios Vitals via Microsoft, 2023.
Brian Bushard.
"Shortage of Weight-Loss Drugs Like Wegovy and Ozempic Persist — and Could for 'Some Years',"
Forbes, 2023.
Paige Twenter.
"Cancer Drug Shortage Slightly Eases,"
Becker's Hospital Review, 2023.
Robert M. Califf, MD and Anne M. Milgram.
"Joint DEA FDA Letter,"
US Food and Drug Administration and Drug Enforcement Administration, 2023.
Lisa Rapaport.
"FDA Approves First Generics of ADHD Drug Vyvanse,"
Everyday Health, 2023.
NFP Rx Solutions Staff.
"NFP Drug Shortages and Management Updates – Fall 2023,"
NFP, 2023.
Kristen Rice.
"Cancer Drug Shortages Should Have Patients Rioting in the Streets,"
STAT, 2023.
Zoey Becker.
"Pfizer to Run Out of Penicillin This Year, and Its Supplies Will Be Limited for Much of 2024: Letter,"
Fierce Pharma, 2023.
Joseph Keenan.
"Senators Offer Legislation to Address Drug Shortages, Supply Chain Problems,"
Fierce Pharma, 2023.
Staff Press Release.
"Peters and Ernst Introduce Bipartisan Bill to Help Address National Security Threat Created by US Dependence on Foreign Drug Manufacturers,"
US Homeland Security & Governmental Affairs, 2023.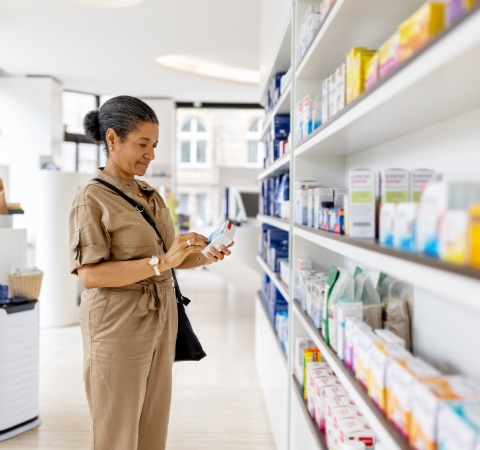 Legislation Update: Drug Pricing
Insulin Pricing Changes Coming
The American Rescue Plan Act, signed by President Biden in March of 2021, included a provision that eliminated the cap on prescription drug rebates paid by pharmaceutical manufacturers to state Medicaid programs, effective January 1, 2024. This is referred to as average manufacturer's price (AMP) cap removal. As a result, manufacturers could potentially be required to pay rebates to Medicaid that exceed the cost paid by Medicaid.
This has implications beyond just the Medicaid market, however, as Eli Lilly has announced plans to reduce the prices of its insulin products by 70%, rather than be upside down on rebate payments to state programs. While a member on a PPO plan with a fixed copay may or may not realize any savings, HDHP members and insurers are both expected to experience decreases in cost.
This is expected to have impact beyond just insulin, too. Inhalers commonly used for chronic obstructive pulmonary disease (COPD) are likely to be impacted as well, though little is known about the exact impact in this category to date.
States Capping Epinephrine Costs
While insulin pricing has received an abundance of media and political attention recently, other categories of medications have made headlines as well. Epinephrine, sold under the brand name EpiPen, is used to treat life-threatening allergic reactions in patients with food or other allergies. The cost of these products, even in the generic form, ranges from just over $100 to nearly $500. Colorado, the first state to impose caps on insulin pricing years ago, has proposed a law that would cap the out-of- pocket copays for epinephrine pens at $60 for a two-pack.
Proponents of the measure tout it as an opportunity to ensure access to life-saving medications for everyone, while opponents argue it is
merely a cost-shifting measure that doesn't actually lower the cost of the medication or address the factors that are driving the cost of prescription drugs higher each year.
So far, New Jersey is the only state working on similar legislation, though it would not be surprising to see other states take similar action in the future.
Fraiser Kansteiner.
"Eli Lilly Slashes Insulin Prices by 70%, Caps Out-Of-Pocket Costs in Major Access Overhaul,"
Fierce Pharma, 2023.
Helen Santoro.
"After Capping Insulin Copays, Colorado Sets Its Sights on Epipens,"
KFF Health News, 2023.
Goodrx.com
Court Ruling on Copay Accumulator Programs
Background
Under the Affordable Care Act (ACA), non-grandfathered plans must limit an enrollee's total annual cost-sharing payments for in-network essential health benefits to a specified amount. The annual limit on cost-sharing applies to non-grandfathered individuals and groups (small and large groups, both fully insured and self-insured) but only with respect to benefits that qualify as essential health benefits (EHB). A 2021 regulation (45 C.F.R. §156.130(h)) explicitly permitted plans and insurers to exclude from the plan's out-of-pocket limit for essential health benefits the value of drug manufacturer assistance (e.g., coupons) that an enrollee uses to satisfy a cost-share obligation.
What Happened?
On September 29, 2023, a federal district court vacated this federal regulation and directed federal regulators to issue a definitive interpretation of the statute.
Why Did the Court Vacate the Regulation?
The court vacated the 2021 regulation because, in the court's view, the regulation offered contradictory interpretations of what "cost-sharing" means under the ACA's statutory out-of-pocket limit.
What Does This Mean for Employers?
If this ruling goes into effect, it will impact both health plans and the PBM's ability to use copay accumulator programs to exclude drug manufacturer copayment (copay) assistance from a patient's out-of-pocket costs. Thus, members will be getting credit towards their deductibles/out-of-pocket expenses from copay cards supplied by the manufacturer. Ultimately, it will result in an increase in the plan's spend as members will meet their out-of-pocket costs faster than when these dollars were reversed. This will influence all clients with accumulator adjustment programs currently in place, as well as those who have implemented copay maximizer programs, such as Rx Solutions' Specialty Copay Assistance Program (SCAP).
What Happens Next?
Federal regulators can appeal the decision or issue a new regulation and/or guidance addressing the treatment of manufacturer assistance under a plan's out-of-pocket limit.
Outcome
On October 31, the New York State Department of Financial Services (DFS) announced that they have withdrawn the proposed PBM regulations issued on August 16 and have instead adopted a replacement final regulation focused entirely on PBM licensing requirements which are expected to have minimal impact, if any, on clients.
Please note that DFS indicated in its withdrawal notice that it is reconsidering the parts of the proposed rule that didn't make it into the final rule, which means we may see future rulemaking on these same issues in the future. Rx Solutions will continue to monitor this, and we will keep you informed as we learn more.
Scott Wooldridge.
"HHS 'Copay Accumulator' Rule Struck Down: Insurers Must Now Count Copay Assistance,"
BenefitsPRO, 2023.
Jeff Lagasse.
"Court Strikes Down HHS Rule Allowing Insurers to Exclude Co-Pay Assistance,"
Healthcare Finance, 2023.