Access to Patient Assistance Programs
Changes in Specialty Rx Assistance Programs: Implications for Employers and Employees
Patients relying on expensive medications are facing increased difficulty accessing financial assistance from pharmaceutical companies. Pharmaceutical manufacturers of expensive specialty drugs have been providing patient assistance programs (PAPs) to help patients access these medications at little to no cost.
However, a major manufacturer, AbbVie, producer of the blockbuster specialty drug Humira, made significant changes to their PAPs, affecting popular and cost-effective programs. AbbVie is no longer offering PAPs for three of its medications, Humira, Skyrizi and Rinvoq. This move is in response to upcoming competition from biosimilar drugs. Other manufacturers like Pfizer and Johnson and Johnson are also scaling back their PAPs.
Reducing the availability of PAPs can leave a significant impact on patients, as shown by Evan Piker, a cystic fibrosis patient. When Vertex Pharmaceuticals decreased its aid, Evan had to discontinue his medication, and his copay skyrocketed to an exorbitant $12,860 per month. The temporary halt in treatment caused him significant health issues, including breathing difficulties, coughing fits and fatigue. Fortunately, an independent charity stepped in and covered Evan's expenses. However, many other patients may not receive the same assistance and are left struggling to afford their essential medications.
Pharmaceutical companies argue that changes to patient assistance programs were made in response to what they perceive as destructive insurance practices. These companies claim that health insurers are attempting to bypass cost-control efforts. However, health insurers are countering this argument and asserting that the root of the problem is their high drug prices.
Pharmacy benefit managers (PBMs) and clinical teams are working to find alternative solutions for affected members. This includes exploring alternative medications with assistance from different manufacturers or accessing discount cards for current medications.
As patients struggle to afford their medications due to the scaling back of patient assistance programs, employers working with consultants and PBMs are urged to collaborate closely to identify alternative solutions that maintain coverage for members while safeguarding health plan budgets.
There are two distinct programs available to help patients with their medication costs: copay assistance programs and patient assistance programs.
Copay assistance programs involve the use of copay cards to help commercially insured patients pay a fixed copayment at the pharmacy. These programs have a set budget provided by the manufacturer, and once the funds are used up, the copay card becomes inactive for the rest of the year.
Patient assistance programs, on the other hand, offer eligible income-based patients their medications at no cost directly from the manufacturer. These programs aim to alleviate the financial burden on individuals who may struggle to afford their medications. To be clear, manufacturers are scaling back on patient assistance programs and NOT the copay assistance programs that clients have in place.
Brandon Collins.
"Million Dollar Specialty Rx Changes & What It Means for Employers & Employees,"
LinkedIn, 2023.
Peter Loftus and Joseph Walker.
"Patients Lose Access to Free Medicines Amid Spat between Drugmakers, Health Plans,"
The Wall Street Journal, 2023.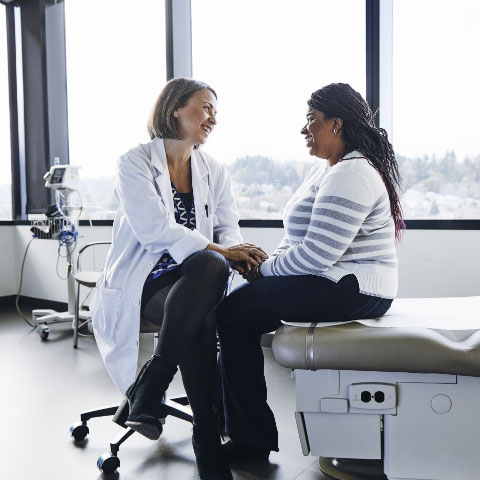 Advancements in Technology and Treatment
New Technology, Improved Cost Efficiency
New technologies are being used to improve healthcare by making some processes more efficient and therefore more cost-effective, and in some instances, improving the health of those being treated directly. Artificial intelligence (AI) has made its way into the healthcare industry, providing doctors with tools to streamline diagnosing, selecting treatment and predicting patient results. These technological advancements can be seen in many areas of medicine, including drug development, disease prevention, symptom management and even curative gene therapies.
The process of creating new drugs requires significant resources in both time and expense to complete. On average, it takes 10 years and billions of dollars to develop a potential new drug and then 90% of these will be abandoned or rejected. AI is being tested and shows the potential to reduce the time and expense of drug discovery significantly.
AI models have the potential to predict how potential drugs will work in a human body and can easily eliminate the drugs that wouldn't work rather than doing physical trial and error experiments. In theory, AI would be able to test safety and efficacy without requiring animal trials and eliminating the cost that comes with them (around $20 billion/year). Additionally, the developed AI models would test drugs in other populations where studies are limited today, for example rare conditions, pregnant women or infant children. Overall, this could lead to lower healthcare costs and an increase in drugs available for more populations.
Treatments for specific genetic conditions are another growing technology that the healthcare industry has seen an increase in development. Many of these gene therapies are intended to be single-dose curative treatments for rare genetic conditions that often have few alternative treatment options. Sickle cell disease is one such genetic condition that affects an estimated 100,000 people in the US, many of whom are African American, although only about 20,000 – 25,000 people would be eligible for treatment.
Currently, there are two gene therapy products in development for sickle cell disease, one based on the CRISPR gene editing technology. The Institute for Clinical and Economic Review (ICER) reported both products (abbreviated lovo-cel and exa-cel) would be cost-effective at an estimated $2 million per dose with approximately 97% success rate for each. Food and Drug Administration (FDA) approval is possible by the end of 2023.
Technologies are also being tested in ways that might change a disease state rather than only managing symptoms of the disease. There is an endoscopic procedure, ReCET, that has the potential to reduce the need for insulin in patients with type 2 diabetes. The outpatient procedure consists of electrical pulses being applied to a portion of the small intestine lining. The procedure has only been tested in small-scale trials, but 85% of participants discontinued their insulin for at least one year. Participants were started on Ozempic following the procedure, but as only about 20% of Ozempic users are typically able to reduce their insulin, the researchers do not attribute the increase in blood sugar control solely to its use.
Additionally, the procedure resulted in a 50% reduction in liver fat, potentially making it easier for patients to control their blood sugar. There are larger studies in the works, but researchers estimate that the procedure could be more widely used in as little as three to five years.
AI has the potential to save the US $200B – $360B annually in healthcare costs, and patient-specific treatments like the curative gene therapies can be life changing for those receiving treatment. The healthcare industry will continue to develop as new ways are found to apply technology to improve efficiency and the human experience.
Rebecca Pifer.
"Artificial Intelligence Could Save Healthcare Industry $360B a Year,"
Healthcare Dive, 2023.
Breck Dumas.
"AI Is Already Speeding up Drug Development and Reducing Animal Testing,"
FOXBusiness, 2023.
Joshua Cohen.
"ICER's Positive Cost-Effectiveness Assessment Lends Support for New Sickle Cell Disease Gene Therapies,"
Forbes, 2023.
Rob Stein.
"Sickle Cell Patient's Success with Gene Editing Raises Hopes and Questions,"
NPR, 2023.
Eileen Bailey.
"One-Hour Endoscopic Procedure Could Eliminate the Need for Insulin for Type 2 Diabetes,"
Medical News Today, 2023.
Miriam E. Tucker.
"Can an Endoscopic Procedure Treat Type 2 Diabetes?"
Medical News Today, 2023.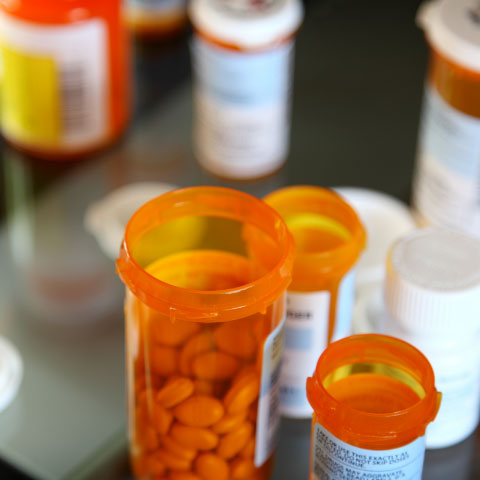 Diabetes and Obesity Drug Updates
Wins for Uninsured Patients and Resolutions in Diabetes and Weight Loss Market
Mark Cuban's Cost Plus Drug Company (Cost Plus) is continuing to make waves in the pharmaceutical marketplace. It was recently announced that they have partnered with Janssen, which manufactures Invokana, to control blood sugar levels in people with diabetes.
This partnership secures a price reduction for Invokana from an average of $640 per 30 days to just over $240 per 30 days. This is also the first non-generic medication that has been added to the Cost Plus selection. This will be a big win for uninsured and underinsured patients and hopefully drive costs down for plan sponsors in the future.
Another important occurrence in the diabetes and weight loss market is the expected resolution of supply shortages for Ozempic and Mounjaro for the treatment of Type 2 diabetes, which has been in shortage since late 2022 because of an uptick in utilization for off-label weight loss indications.
Supply issues drove many US residents north of the border to obtain the medications from their Canadian counterparts. This led the province of British Columbia to take steps to limit sales to Canadian residents only and to limit prescriptions to persons living with diabetes only to ensure there was enough supply for the diabetic populations in that province.
Currently, both Novo and Lilly (manufacturers, respectively) are committed to maintaining production commitments while also looking at a great opportunity in the weight loss market. Novo currently has Wegovy (semaglutide) on the market, which is the same active ingredient as their other product Ozempic and Lilly, after shifting its focus to Mounjaro's diabetes indication by requiring members enrolled in its discount programs to attest to being diagnosed with type 2 diabetes, is currently waiting for approval from the FDA to add a weight loss indication to Mounjaro.
Luc Olinga.
"Mark Cuban Has Good News for People with Diabetes,"
TheStreet, 2023.
Fraiser Kansteiner.
"Novo Nordisk, Eli Lilly Replenish Type 2 Diabetes Stars Ozempic, Mounjaro After Off-Label Weight-Loss Boom,"
Fierce Pharma, 2023.
Sharon Klahr Coey.
"Lilly Wants People with Type 2 Diabetes to Treat Their Diabetes Differently with New Mounjaro Campaign,"
Fierce Pharma, 2023.
Vipal Monga.
"Americans to Be Barred from Buying Ozempic in British Columbia,"
The Wall Street Journal, 2023.
Telehealth Updates
Federal Extension of COVID-19 Telemedicine Flexibilities
The US Drug Enforcement Administration (DEA) has extended the pandemic rules for physicians and clinicians dispensing controlled drugs. The rules were established in response to the COVID-19 Public Health Emergency in January 2020. These rules allow prescriptions of controlled medications or buprenorphine without an in-person visit. Originally, the rules were set to end when the federal public health emergency ended on May 11, 2023.
The determination to extend these rules was mostly due to increasing pushback by both clinicians and patients. The rules will now remain in effect through November 11. They are also permitting clinician-patient relationships established before November 11 to continue for an additional one-year grace period through November 11, 2024.
Under normal circumstances, a prescribing practitioner may only prescribe controlled medications to a patient after conducting an in-person evaluation of that patient first. In response to the COVID-19 pandemic, the DEA granted temporary exceptions to this rule. This allowed authorized practitioners to prescribe controlled medications via telemedicine visits without having an in-person medical evaluation first. These flexibilities allow patients increased access to healthcare as well as the convenience of avoiding unnecessary travel and wait times.
This extension enables the DEA to evaluate its approach to regulations around the practice of telemedicine. The goal of this extension is to ensure a smooth transition for both patients and their practitioners. It will also allow adequate time for providers to come into compliance with any new standards or safeguards the DEA and/or Substance Abuse and Mental Health Services Administration (SAMHSA) announce in their final rules.
DEA and HHS.
"Temporary Extension of COVID-19 Telemedicine Flexibilities for Prescription of Controlled Medications,"
Federal Register, 2023.
David Ovalle.
"DEA Extends Telemedicine Option for Prescribing Controlled Medications,"
The Washington Post, 2023.
Barbara Feder Ostrov.
"After Backlash, Feds Extend Pandemic Telehealth Rules for Controlled Drugs Until November,"
Medscape, 2023.
Preventing Prescription Medication Misuse
FDA Takes Action to Reduce the Abuse of ADHD Medications
The US Food and Drug Administration (FDA) has announced how they will address the ongoing concerns of misuse, abuse, addiction, and overdose of stimulant medications. Examples of common prescription stimulants include Adderall, Concerta, Dexedrine, and Ritalin. The FDA is now requiring updates to the Boxed Warning and other information for this class of medication to ensure that they are all consistent.
As of now, the prescribing information for several prescription stimulants does not include warnings about the potential harm of misuse and abuse. They also do not advise that most individuals misusing prescribed stimulants tend to get them from other family members or peers. Additionally, those who are prescribed these are frequently confronted with requests to share their stimulant medication. When these drugs are shared with others, it can lead to the development of substance use disorder and addiction.
The FDA is now requiring its most important warning, the boxed warning, to be updated. This update will describe the risks of misuse, abuse, addiction, and overdose consistently across all medications in this class. It will also advise healthcare professionals to monitor patients closely for signs and symptoms of misuse, abuse, and addiction. They are also adding information that patients should never share their prescription stimulants with anyone. Information on these risks is required in several sections of the prescribing information, including the Warnings and Precautions, Drug Abuse and Dependence, Overdosage, and Patient Counseling sections. Furthermore, they require updates to the existing patient Medication Guides to help educate patients and caregivers about these risks.
Data provided by the FDA found that family members and friends are the most common source of prescription stimulant misuse and abuse. Young adults age 18 to 25 years old, college students, and adolescents and young adults who have been diagnosed with ADHD have the highest risk of misuse and abuse of stimulant prescription drugs. Recent data from the Centers for Disease Control and Prevention (CDC) shows that during the first year of the COVID-19 pandemic, prescriptions for stimulants increased by 10% among older children and adults.
Megan Brooks.
"FDA Moves to Curb Misuse of ADHD Meds,"
Medscape, 2023.
FDA Drug Safety Communication.
"FDA Updating Warnings to Improve Safe Use of Prescription Stimulants Used to Treat ADHD and Other Conditions,"
FDA, 2023.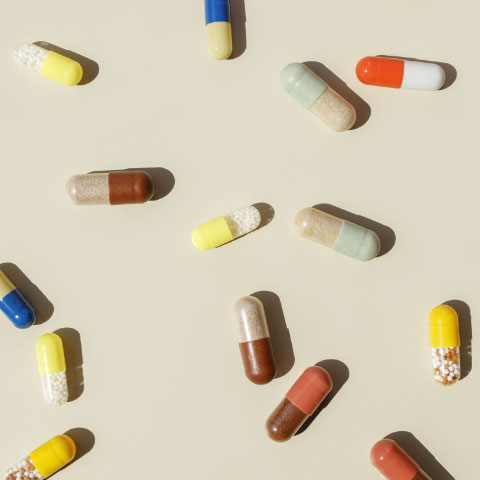 Pipeline and Industry Updates
A Busy Year for the Drug Pipeline and Pharmaceutical Industry
It's been a busy year for the drug pipeline and new medication launches thus far. Many medications and companies made the news, most recently the release of seven additional Humira biosimilars. In January, the US saw its first Humira biosimilar come to market, Amjevita by Amgen. The others joined the first week of July. See the Biosimilars Approved or Under Review with the FDA Table below for details of each.
Likely due to competition, most of the Humira biosimilars launched with a list price 5%–15% below that of Humira. Cyltezo by Boehringer Ingelheim was the only one to launch with a list price comparable to Humira. Boehringer Ingelheim may have priced it this way because it is the first and currently only Humira biosimilar that has received interchangeability status from the FDA.
Companies must do additional studies to gain interchangeability status because, dependent on state laws, it allows pharmacies to substitute the biosimilar for the reference product, in this case, Humira, without asking for the doctor's approval unless dispense as written is indicated on the prescription. Cyltezo's formulation is also citrate-free, which is preferred by patients to reduce injection site pain. The main drawback with Cyltezo is it does not come in a high concentration that further reduces injection site pain by using a smaller volume.
Only three biosimilars that have been launched come in the high concentration, Hadlima by Samsung Bioepis/Organon, Hyrimoz by Sandoz and Yuflyma by Celltrion. All three high-concentration formulations are also citrate-free, so they should cause the least injection site pain and are likely to be preferred by patients due to this combo. All three are also seeking interchangeability status, which could give them more of an advantage over competitors. Of these, Hadlima and an unbranded version of Hyrimoz came out with list prices up to 85% below Humira. Yusimry by Coherus is the only other Humira biosimilar that came out with a list price this low. Coherus has also partnered with Mark Cuban's Cost Plus Drug Company to sell Yusimry at $569.27 plus dispensing and shipping fees.
Two Humira biosimilars that were initially expected to be released in July were held back. Pfizer's Abralida is delayed until at least November 20, 2023, due to legal issues with AbbVie. Alvotech's AVT02 launch has been pushed back at least six months due to being cited for manufacturing issues at its Iceland facility multiple times and now needs to resubmit a Biologics License Application.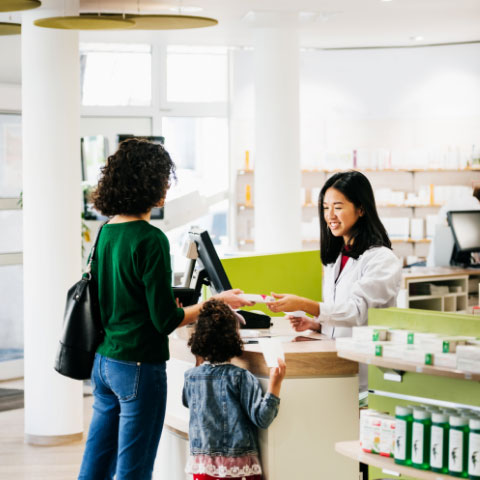 Biosimilars Approved or Under Review with the FDA Table
Humira
Biosimilar
Drug Name
Manufacturer
Launch Date
Concentration
Citrate Free
Interchangeability
Amjevita
Amgen
1/31/2023
Low
Yes
No
Cyltezo
Boehringer
Ingelheim
7/1/2023
Low
Yes
Yes
Hadlima
Samsung Bioepis
7/1/2023
Low and high
Yes, high
concentration
only
No - seeking
Hyrimoz &
unbranded
Sandoz
7/1/2023
Low and high
Yes, high
concentration
only
No - seeking
Yusimry
Coherus
7/1/2023
Low
Yes
No
Yuflyma
CellTrion
7/2/2023
High
Yes
No - seeking
Hulio &
unbranded
Biocon/Viatris
7/3/2023
Low
Yes
No
Idacio
Fresenius Kabi
7/3/2023
Low
Yes
No
Abrilada
Pfizer
11/20/2023 or
later
Low
Yes
No - seeking
AVT02
Alvotech
2024 or later
High
Yes
No - seeking
Due to the expected flood of Humira biosimilars, AbbVie shifted its focus away from Humira and has been pursuing additional indication approvals for Skyrizi and Rinvoq. In March, the company released promising phase three trial results for Skyrizi as induction therapy for moderate to severe ulcerative colitis (UC). The results are no surprise since UC is a type of inflammatory bowel disease, just like another indication Skyrizi was approved for last June, Crohn's disease.
In the UC trial, compared to a placebo, Skyrizi helped significantly more patients achieve resolution of certain symptoms due to controlled inflammation in the colon. The trial also met its secondary endpoints of clinical response rate, endoscopic improvement and histological outcomes. The trial results were better than drugs that have already received approval for UC, including Johnson & Johnson's Stelara and Takeda's Entyvio. However, head-to-head studies are needed to prove it really is better.
AbbVie is waiting for data from a maintenance study before submitting an application for approval from the FDA for UC. They plan to file the application this year with hopes of approval in 2024. In March AbbVie also announced it was pushing Rinvoq into a phase three trial for systemic lupus erythematosus (SLE) after seeing positive results in phase two. SLE is a complex autoimmune disorder that causes the body's immune system to attack healthy tissue in muscles and organs, leading to fatigue, pain and impaired function. With the added indications, AbbVie expects combined sales from Skyrizi and Rinvoq to reach $21B at their peak.
Encouraging Clinical Trial Results from Takeda Pharmaceuticals
Takeda Pharmaceuticals also released encouraging clinical trial results in March. The trial was for an oral experimental drug that inhibits TYK2, an enzyme involved in cell signaling pathways that are associated with inflammation. The drug is currently called TAK-279 and is being studied for moderate to severe plaque psoriasis, a chronic condition that causes itchy and scaly skin patches.
Takeda acquired the drug when they purchased biotech startup Nimbus Therapeutics for $4B at the beginning of the year based on data from phase two trials of the drug that made it stand out. TAK-279 could be the second drug approved in this new drug class, Bristol Meyer's Sotyktu was the first to be approved last September, but many like it are in the pipeline. The study results do not guarantee the drug will be successful since it included only 259 patients over only a three-month period, but the data gives it great potential.
Approximately two-thirds of the trial volunteers given the highest two doses saw at least a 75% reduction in the severity and size of skin lesions. 44% of volunteers given the next lowest dose also had at least a 75% reduction. 33% of volunteers on the highest dose even achieved clear skin. This data makes it likely that TAK-279 will be competitive with and possibly superior to Sotyktu and even injectables used for inflammatory conditions like Humira.
According to Andy Plump, Takeda's president of R&D, "the highest tested doses of TAK-279 led to a degree of skin clearance that hasn't been previously shown with an oral pill and approaches that of more potent injectable drugs." Side effects affected up to 62% of volunteers but were mostly mild to moderate, and there were no serious cases of low blood cell counts. Takeda is now working on phase three trials for psoriasis and psoriatic arthritis next year, along with a head-to-head trial against Sotyktu and may do studies for other indications affected by inflammation too.
Pfizer's Planned Acquisition Scrutinized by the FTC
Pfizer's planned acquisition of Seagen also made the news, not for clinical trial data but because it tests how the Federal Trade Commission (FTC) views what constitutes anti-competitive behavior in the pharmaceutical industry. Traditionally the FTC has reviewed mergers on a product-by-product overlap basis, but they are now considering looking at other ways mergers can negatively impact consumers.
The main concerns with the Seagen acquisition are that it would combine the power each company already has to negotiate with insurers and PBMs for its drugs and could cause drugs in the pipeline that work similarly to the merger drugs to be abandoned, may they be part of the merger or another company. The acquisition would add four marketed cancer drugs to Pfizer's already large portfolio of 16 targeted cancer drugs, older chemotherapies and 12 drugs still in clinical trials.
Pfizer would also benefit from Seagen's "antibody-drug conjugates," a type of treatment they pioneered and specialize in. Pfizer currently has one drug in this class called Besponsa. This type of treatment targets tumor cells with a combination of synthetic antibodies and potent toxic chemicals. This process allows higher doses of chemotherapies with fewer side effects. Pfizer executives have not expressed any concerns about the FTC affecting the acquisition.
Good News, Narcan OTC Approval
While most of the non-specialty medication focus this year has been on weight loss and diabetes, the US also saw the first over-the-counter (OTC) naloxone nasal spray, Narcan, get approved unanimously by the FDA for emergency treatment of opioid overdose. Naloxone can reverse the effects of an opioid overdose within minutes resulting in a reduced risk of death. Narcan was previously "prescription only," but each state allowed processes in place so it was available to anyone that requested it from a pharmacy.
This approval will allow more people to have access to naloxone and remove some of the barriers to purchasing it. Once Narcan is available on OTC shelves, it will not need a prescription or need to be requested from a pharmacy. Instead it will be available at any retailer, gas station or grocery store that chooses to stock it or even available online. The FDA made this decision in hopes that increased access to and availability of naloxone would reduce drug overdoses across the nation. Narcan is anticipated to be available on OTC shelves sometime this summer.
Ned Pagliarulo.
"Pfizer Refiles Seagen Deal Paperwork with Regulators,"
BioPharma Dive, 2023.
Dan Stanton.
"The King Is Dead? Humira Biosimilars Begin to Flood the US,"
BioProcess International, 2023.
Skylar Jeremias.
"Celltrion Launches Yuflyma on the US Market,"
Centers for Biosimilars, 2023.
Skylar Jeremias.
"First Round of Adalimumab Biosimilar Launches in July,"
Center for Biosimilars, 2023.
Patrick Wingrove.
"Analysis: New Humira Rivals Likely to Hit US Market with Small Discounts in July,"
Reuters, 2023.
Peter Wehrwein.
"Cyltezo, First Interchangeable Humira Biosimilar, Hits the Market,"
Managed Healthcare Executive, 2023.
Ben Fidler.
"Takeda, Chasing Bristol Myers, Unveils Awaited TYK2 Drug Data,"
BioPharma Dive, 2023.
Jonathan Gardner.
"In Pfizer-Seagen Review, FTC Has Chance to Set New Pharma Precedent,"
BioPharma Dive, 2023.
Angus Liu.
"Abbvie's Skyrizi Aces Ulcerative Colitis Study en Route to New IBD Showdown with J&J, Takeda,"
Fierce Pharma, 2023. FDA News Release.
"FDA Approves First Over-the-Counter Naloxone Nasal Spray,"
FDA, 2023.
Jonathan Gardner.
"FDA Again Knocks Back Alvotech's Humira Biosimilar,"
BioPharma Dive, 2023.