Top Insulin Manufacturers Announce Major Pricing Changes
Over the past few years, the cost of insulin has been a popular topic of discussion among consumers and lawmakers alike. Recent research has shown that prices for insulin have more than tripled in the last two decades, causing many patients who are uninsured, underinsured or are covered by high deductible health plans to ration their insulin due to cost. In response to the ever-increasing prices, some US states have enacted insulin price caps, and as part of last year's Inflation Reduction Act, a cap of $35 per month for insulin was put in place for all patients covered by Medicare. Due to the pressure to lower costs and because they were facing millions in Medicaid rebate penalties due to prices rising faster than the rate of inflation, all three major insulin manufacturers — Eli Lilly, Novo Nordisk, and Sanofi — have released individual pricing changes coming later this year and during the first quarter of 2024.
Eli Lilly was the first to release its planned price changes, stating that the company will cut the list prices for its most prescribed insulin products, Humalog and Humulin, by 70% starting in the fourth quarter of 2023.
Current list price for a five-pack of insulin pens of Humalog is $530, and $274 for a 10ml vial. Lilly also said that beginning on May 1, 2023, it would reduce the list price of unbranded insulin (Insulin Lispro) to $25 for a 10ml vial. The Indianapolis-based company has also announced the release of a new insulin product called Rezvoglar, which is a long-acting insulin that is biosimilar to and interchangeable with Lantus and will be priced at $92 per five-pack of insulin pens (a 78% discount off the list price of Lantus).
In addition to lowering the list prices for its insulin products, Eli Lilly has also put in place an automatic out-of-pocket cap of $35 for those with commercial insurance when a Lilly insulin is dispensed at a participating retail pharmacy. This change is effective immediately and is similar to the Lilly Insulin Value Program that was already in place for uninsured patients. With the Value Program, uninsured patients can go to InsulinAffordability.com to receive a savings card which brings the out-of-pocket price to $35.
Not to be outdone by one of its major competitors, Novo Nordisk has also announced price cuts for its insulin products. Starting January 1, 2024, Novo Nordisk will lower prices up to 75% for Novolog and Novolog Mix 70/30 — and 65% for Levemir and Novolin. The company has also committed to cutting the price of unbranded insulin products like insulin aspart, to be more in line with the pricing of the branded products. With these changes, a vial of Novolog and Novolog Mix 70/30 will decrease from $289.36 to $72.34, and a box of five insulin pens will drop from more than $500 to roughly $140.
Like Eli Lilly, Novo Nordisk offers copay savings cards that lower the cost for eligible, commercially insured patients to $25 - $35 for several insulin products. The company also created the My$99Insulin program in 2021, which provides a 30-day supply of a combination of insulin products for $99.
The last major manufacturer to announce changes in insulin pricing was Sanofi. The company stated they would lower the list price of its most popular insulin, Lantus, by 78% and cut the cost for its short-acting insulin, Apidra, by 70%. These changes will take effect on January 1, 2024, to be in line with the changes coming from Novo Nordisk. Sanofi currently offers uninsured patients a 30-day supply of one or multiple insulins for $35 through its Insulins Valyou Savings Program.
Regardless of the reasons behind these price changes, allowing patients to have more affordable access to life-sustaining medication is always a positive. It will be interesting to see if these changes will have any impact on the pricing of other life-sustaining/saving medications such as epinephrine injections, which have also been under fire for unnecessarily high list prices in recent years.
Staff. "
Lilly Cuts Insulin Prices by 70% and Caps Patient Insulin Out-of-Pocket Costs at $35 Per Month
," Eli Lilly and Company, 2023.
Peter Loftus."
Eli Lilly to Cut Prices of Insulin Drugs by 70%, Cap Patient Costs at $35
," Wall Street Journal, 2023.
The Associated Press Staff. "
Novo Nordisk Will Cut Its U.S. Insulin Prices by up to 75%
," NPR, 2023.
Tami Luhby. "
Novo Nordisk Becomes Latest to Announce It Is Cutting Insulin Prices by up to 75%
," CNN, 2023.
Tami Luhby. "
Sanofi Becomes Latest Drugmaker to Announce Insulin Price Cuts, Capping Cost at $35 for the Privately Insured
," CNN, 2023.
ADHD Drug Shortages
Drug shortages can adversely affect drug therapy, compromise or delay medical procedures, and result in medication errors. This often results in inadequate patient care, high institutional costs and patient complaints.
There has been a shortage of ADHD stimulant medications, taken by millions in the US each month, since the summer of 2022. The shortage began with immediate-release formulations of amphetamine-based drugs like Adderall. The shortages have widened to now include extended-release formulations of amphetamine-based drugs and immediate-release and extended-release formulations of methylphenidate. ADHD patients have been struggling to find methylphenidate drugs in recent months, including Novartis's Ritalin and Johnsons & Johnson's Concerta, according to the University of Utah's Drug Information Service. The service said several extended-release methylphenidate drugs were on backorder from manufacturers and that most of the shortages were for generic forms. Since August 2022, the FDA has continued to report an overall shortage of generic Adderall. The FDA is not reporting an overall shortage of methylphenidate drugs. However, many patients, pharmacies and manufacturers have reported a temporary interruption in the availability of these medications.
There are several factors contributing to the shortage of ADHD medications, including:
Increased demand. As awareness of ADHD has grown and more people are diagnosed with the condition, the demand for ADHD medications has increased. Telehealth services, whose popularity surged during the COVID-19 pandemic due to lockdowns, extended waiting periods with providers, and relaxed federal regulations for prescribing stimulant medications remotely, have come under fire for alleged overprescribing of Adderall. This has put pressure on pharmaceutical companies to produce more medication to meet the demand.
Supply chain disruptions. The COVID-19 pandemic has disrupted global supply chains, causing delays in the production and distribution of medications. This has impacted the availability of ADHD medications.
Regulatory issues. The production and distribution of medications are subject to regulatory requirements, and changes in regulation can impact the supply of medications. Most ADHD medications fall into a class of controlled substances called central nervous system stimulants. Because the medications have a well-documented history of abuse and addiction, the FDA and DEA limit how many pills a pharmacy can dispense at once and how frequently patients can refill their prescriptions. Changes to the DEA's quota system for stimulant medications can also impact the availability of these medications.
Shortages of raw materials. Some ADHD medications require specific raw materials, and shortage of these materials can impact the production of medications.
The shortage of ADHD medications make life difficult for the people who rely on them. If you or someone you know is experiencing difficulty obtaining their medications, it's important to talk to a healthcare provider to explore other options. The shortage of ADHD medications is a complex issue that involves various factors, and it may take time for the supply to catch up with the demand.
Ike Swetlitz. "
ADHD Drug Shortages Spread to Generic Ritalin,
" Bloomberg, 2023.
Ayana Archie. "
The FDA Has Officially Declared a Shortage of Adderall,
" NPR, 2023.
Caitlin Owens. "
Pandemic Deadline Threatens Access to Adderall, Hormone Therapies,
" Axios, 2023.
US FDA Staff. "
FDA Drug Shortages,
" US Food & Drug Administration, 2023.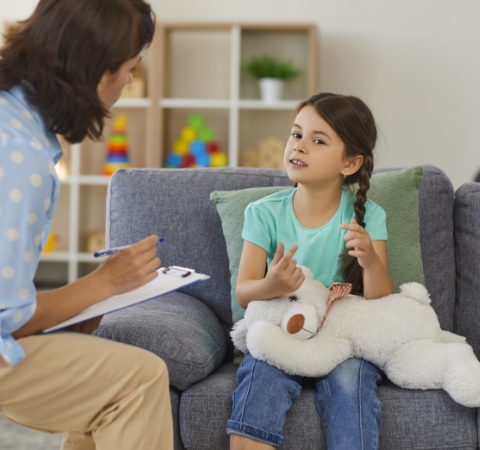 Prescription Discount Card Savings Programs Finally Joining Prescription Benefit Plans
It is estimated that over 130 million adults (nearly 70% of the adult population) in the United States use prescription medications, and as many as 31 million (24% of the population) have abandoned a medication due to the cost. As the cost of prescription medications rise year after year, many consumers turn to the available prescription discount card savings programs like GoodRx, ScriptSave WellRx or Blink Health to save money. These prescription discount card programs offer an easy way to price shop and find the lowest price. They apply primarily to generic medications, which don't offer manufacturer copay assistance the way many brand name medications do.
"For 2023, Optum and Express Scripts have both made available new discount programs to integrate these prescription discount card savings programs into the plan benefits."
There are some drawbacks to these programs since claims are processing outside of any insurance plan benefit. For instance, claims processed with a program like GoodRx do not apply to plan accumulators (deductible or out of pocket) and they fall outside of the pharmacy benefit manager (PBM) safety review as well.
For 2023, Optum and Express Scripts have both made available new discount programs to integrate these prescription discount card savings programs into the plan benefits. These programs help members save on their generic prescription costs and address some of the previous pain points caused by claims processing outside of the insurance benefit.
The Express Scripts program, Price Assure, exclusively uses GoodRx as the source of price comparison for generic medications. When a member goes to their in-network pharmacy, the best price available for that drug is automatically applied. Since the new tool is integrated with their insurance plan, prescription costs are included in accumulators and safety can be monitored. The program is free for members and has a shared savings fee for participating plans.
Optum's program, Price Edge, works very similarly. Instead of GoodRx, Optum uses a collection of other direct-to-consumer pricing programs to find the lowest price available. Just like Price Assure, the best price is automatically applied and claims are run through the member's benefit for safety checks and to account for any contribution to accumulators. There are no fees for members or participating plans.
CVS Caremark has plans for their own integrated discount program, but it hasn't been released yet.
Example 1: The plan's generic copay is $10. The discount card price on your generic sertraline is $8. With Price Assure or Price Edge in place, you would automatically pay $8 for your sertraline prescription – no action needed. You save $2.
Example 2: The plan's generic copay is $10. The discount card price on your generic amlodipine is $15, so you would still pay your usual $10 generic copay. Price Assure and Price Edge always apply the lowest available price.
Andrew Gallant. "
A Growing Number of Americans Report Taking Prescription Medications Daily,
" Civic Science, 2023.
GU Health Policy Institute Staff. "
Prescription Drugs,
" Georgetown University.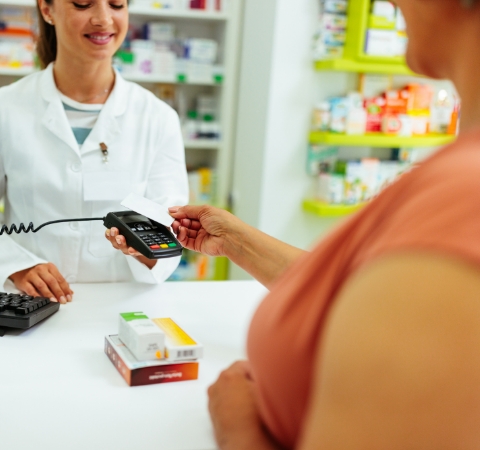 Legislative Updates
Public Health Emergency Ending
The Public Health Emergency (PHE) which provided free-to-consumer COVID vaccines, at-home test kits and a few treatments is set to expire on May 11, 2023. This will also end many of the policies designed to combat COVID-19's spread. We are actively working with our PBM partners to ensure we have the most up-to-date information on coverage and how these services will be provided after May 11.
Covid-19 Vaccine
During the PHE, the government covered the ingredient cost of the vaccine, and there was a plan coverage of $40 in administration fees for vaccines administered across all national pharmacies. While still unknown, we are optimistic that the cost of the commercial COVID-19 vaccine will be less than $150. Post PHE, many pharmacies have ample supply of the government-funded vaccines, and vaccines are likely to become commercially available during the summer or fall of 2023. Vaccine coverage will continue for most plans and will be added to PBM vaccine programs. Coverage of Advisory Committee of Immunization Practices- and Centers for Disease Control and Prevention-adopted COVID-19 vaccine and booster serum and administration will continue when in network, and in accordance with applicable state law. If your plans use the Affordable Care Act Preventive Drug List, COVID-19 and other standard vaccines will continue to be available for members at $0 cost-share.
Over-the-Counter Covid-19 Tests
Coverage of COVID-19 test kits at $0 member cost-share will end for plans after May 11, 2023. Offering this valuable benefit is up to the plan's discretion as an opt-in program or unless mandated by state requirements.
Oral Antivirals
During the PHE, oral antivirals were covered with a $0 dispensing fee, where the federal government paid for the ingredient cost. Post PHE, coverage of FDA-approved or FDA-authorized COVID-19 treatments, including Paxlovid and molnupiravir (Lagevrio), will continue in accordance with your plans' standard benefits and applicable state law after May 11, 2023. Claims will process through your plans' standard pharmacy network.
Accululator Adjustment Program Bans
In today's atmosphere of ever-changing health care laws, the pharmacy industry is also experiencing the substantial pressure for reform. The recent legislature changes coming down the line focus on lowering member (patient) costs but have the potential to increase plan responsibility. The pharmacy benefit industry is endlessly trying to adapt to regulations that affect the entire nation, as well as adapt to state-by-state changes. Some of the most pressing regulations are the changes to accumulator adjustment programs and how copay assistance is applied to a member's accumulators – member's cost responsibility to their plan in the form of deductibles and/or max out-of-pocket expenses. Adjustment programs limit the plan's exposure to the high costs that come with specialty medications. Bans on copay accumulator programs will allow the manufacturer or third-party payer to apply copay assistance to the member's cost share, helping the member reach their max spend for the year much quicker and causing the plan to pick up the full cost of the drug.
If a member's insurer has an accumulator adjustment program in place, the accumulator adjustment program will not allow a drug manufacturer's copay assistance or other third party to pay for a member's deductible or max out of pocket. For example, if a member's copay is $2,000 and the manufacturer's copay assistance covers $500 per fill, the $500 will not go towards the member's deductible, and the member is still responsible for the $2,000 deductible. Without an accumulator adjustment program in place, the $500 in copay assistance would go towards the member's deductible, leaving them with $1,500 left to pay on their deductible and immediately erasing $500 of responsibility (Copayment Adjustment Programs, 2022). If a copay assistance program pays for the member's piece of their plan, the member does not have any financial responsibility to their benefit and quickly exhausts the member's cost-share.
As of January 2023, there are 16 states banning payer and PBM use of copay accumulator programs. These laws apply to state-regulated health plans, including the individual, fully insured large-group and small-group markets. As of January 1, 2024, at least 13% of the total US commercial market — 18.8 million individuals — will be enrolled in plans that must count any form of copay assistance toward patient cost-sharing limits. Additional states may enact laws in 2023 state legislative sessions, increasing this number (Mark Gooding, Kate Sikora, Mitchell Finkel, State Copay Accumulator Bans Will Affect 13% of US Commercial Lives, 2023).
States that have banned accumulator adjustment programs as of January 2023: Arizona, Arkansas, Connecticut, Delaware, Georgia, Illinois, Kentucky, Louisiana, Maine, New York, North Carolina, Oklahoma, Tennessee, Virginia, Washington, and West Virginia.
NCSL Staff. "
Copayment Adjustment Programs,
" National Conference of State Legislators, 2023.
Mark Gooding, Kate Sikora, Mitchell Finkel. "
State Copay Accumulator Bans Will Affect 13% of US Commercial Lives,
" Avalere, 2023.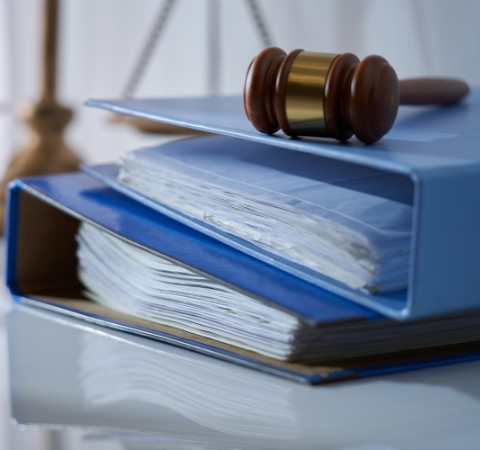 Oklahoma's Anti-Steerage Law
Oklahoma's anti-steerage PBM law, officially known as the "Prescription Drug Pricing and Transparency Act," was passed in 2018 and went into effect on November 1, 2019. The stated purpose of the law is to prohibit PBMs from engaging in "steering" practices that could lead to higher drug prices for consumers. This prevents plan sponsors from designing plans that would require, or financially incentivize, the use of PBM-affiliated or PBM-owned pharmacies. What should be examined, however, is what the impact can be on self-funded plans and their ability to implement cost-saving clinical programs.
Our self-funded clients look to us for solutions to help control spend on their pharmacy benefit. To accomplish this, we operate programs such as our Specialty Copay Assistance Program (SCAP), which helps members obtain copay assistance for their high-cost specialty medications offered by many manufacturers. Another way we help our clients control costs is through exclusive specialty networks, which often yield higher rebates for our clients than an open specialty network does. Neither of these solutions are available for our Oklahoma clients because of this act. Our clients in Oklahoma, as well as other states with similar laws, miss out on savings of up to 10% of total plan spend because of anti-steerage laws.
Further complicating the situation in Oklahoma is the state's recent expansion of this law beyond those plans administered in Oklahoma. They are now enforcing the law on all pharmacy activity within the state, meaning members on a plan based out of another state may no longer be able to fill 90-day supplies of their medications in Oklahoma (if their plan design incentivizes the filling of 90-day prescriptions at specific pharmacies). This new interpretation has also impacted the ability for some members living in Oklahoma who are on a plan based out of a different state to obtain their medication via a mail order pharmacy. This expansion of impact beyond state lines is both novel and worrisome.
Oklahoma is not the only state with anti-steerage laws in place currently, but they are the first to expand the interpretation in this manner. Multiple other states either have similar laws in place currently or are considering them now. We feel it is important for our clients and our brokers to be vocal and active with state legislators to ensure laws are not implemented that can have unintended consequences.