Legislation Lowdown
Ohio Opioid Suit — Pharmacies Ordered to Pay $650M
In a ruling that some view as sending a message to pharmacists that not questioning opioid prescriptions could be costly, the trio of CVS, Walgreens and Walmart have been ordered to pay $650.5 million to two Ohio counties in a case related to the opioid epidemic. Walgreens and CVS recently settled a similar case in Florida, where they agreed to pay $683 million and $484 million, respectively, for exacerbating the opioid epidemic. The ruling requires the three companies to be under monitor and to report within 90 days on how they plan to improve the way they dispense opioids and catch red flags. The trio has plans to appeal this decision and maintain that they acted legally to treat those who needed the drug. This ruling brings with it fear that more companies may follow Walmart's lead and implement programs such as the one that was implemented at some locations. This new program will require patients who were prescribed controlled substances through telehealth to have a prior in-person visit before the pharmacy will fill their buprenorphine. This is raising concerns about further damage to those in addiction recovery.
Sources:
Anastassia Gliadkovskaya.
"
CVS, Walmart and Walgreens ordered to pay $650M in Ohio opioid suit, but some providers worry about aftermath
," Fierce Healthcare, 2022.
Counterfeit Drugs
The International Criminal Police Organization, better known as INTERPOL, has seized more than $11 million in counterfeit drugs and COVID-19 tests in its ongoing effort to combat fraudulent medications and health products. Nearly half (48%) of the packages seized contained fraudulent products, of which nearly 40% were counterfeit erectile dysfunction medications. US seizures alone accounted for more than $3 million in fraudulent medical products, including unauthorized COVID-19 tests. Counterfeit and fraudulent medications can have profound consequences. It is estimated that more than 300,000 children worldwide have died due to counterfeit/fraudulent antimalarial and antimicrobial drugs, according to a paper published in the American Journal of Tropical Medicine and Hygiene. In the US, fake opioids laced with fentanyl and other deadly ingredients are responsible for most deaths from these fraudulent medical products. Shabbir Imber Safdar, the executive director of the Partnership for Safe Medicines, stated that "Patients go online and think that they are knowledgeable enough to judge what looks like a safe pharmacy, but they end up ordering substandard or completely falsified medication."
In January 2022, the Domain Reform for Unlawful Drug Sellers (DRUGS) Act, was introduced as a bipartisan effort to ensure that social media platforms and websites are held accountable for failing to prevent the sale of dangerous, illegal drugs. The DRUGS Act is modeled after the Food and Drug Administration's (FDA) and National Telecommunications and Information Administrations 2020 "trusted notifier" pilot program. The program resulted in the removal of thirty domain names that offered illegal or fraudulent opioids online. The DRUGS Act is looking to build on the pilot program by requiring internet registries to delete a website or suspend a user if they receive notice of illegal or fraudulent activity from trusted notifiers (e.g., FDA, Department of Justice, The Department of Homeland Security).
Sources:
Denise Myshko.
"
Counterfeit Drugs Remain a Significant Challenge
," Formulary Watch, 2022.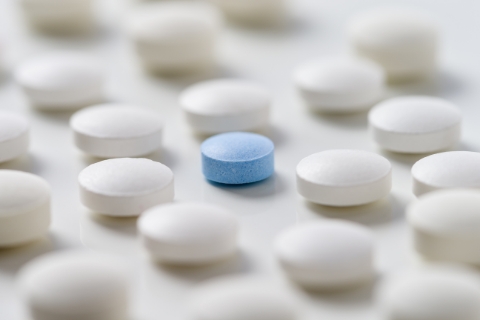 Diabetes Management
Continuous Glucose Monitoring (CGM)
Multiple developments have been made in diabetes treatment options, but another major component of managing the disease state is testing. Historically, this has been done with an uncomfortable fingerstick, test strips and glucose meters informing patients of their glucose levels in that moment. Along with the discomfort of this process and carrying around testing supplies, the readings have not been overall indicative of how a patient's glucose levels are changing beyond that moment. Continual Glucose Monitors (CGMs) are digitally integrated devices that are less invasive and continuously monitor a patient's blood glucose levels.
Clinically, the CGMs have been a great advancement in allowing doctors and patients better insight into diabetes management and control. Diana Issacs, PharmD, BCPS, BCACP, BC-ADM, CDCES explains that CGMs can quickly inform a patient of rising glucose after eating foods they might not have thought would affect their levels. A CGM can also immediately show the impact of actions like exercise. Dr. Issacs also highlights the safety aspects of CGMs, which have alert functions that allow users to set ranges and be alerted if they are outside of those ranges. This gives patients more confidence in their diabetes management and alleviates concerns about glucose dropping too low overnight. Alerts like these can also reduce severe events that lead to hospitalizations.
Dr. Issacs does admit these are technology-based devices and that some patients may not immediately be open to the functionalities. She generally tries to provide them, however, to as many patients as are willing to try them, without forcing them on anyone. She does allude to the clinical trials and the findings of "improvements in quality of life and less diabetes distress."
Sources:
Diana Isaacs.
"
Continuous Glucose Monitoring and Its Part in Diabetes Management
," DrugTopics, 2022.
CalRx – Potential California Drugmaker to Help Lower the Cost of Insulin
Insulin prices have been hitting headlines for some time now, and the Governor of California, Gavin Newsom, has an idea that he believes would alleviate cost barriers. Newsom would like to fund a $100 million investment for California to create their own generic insulin to sell at affordable prices to Californians.
The generic drug label would be named CalRx and, if approved, would ideally go beyond insulin, although insulin is the immediate focus. While the state would construct its own manufacturing plant, a partnership with another drug manufacturer would be likely. While multiple groups have been vetted, Civica RX, a nonprofit drugmaker out of Utah with the capacity to produce biosimilar insulin, seems to be the best fit.
It remains uncertain what the cost to patients would be if this were to be successful, and there are a number of logistics to be ironed out first. But should it move forward, it will be an interesting precedent for a state government to have taken this kind of action.
Sources:
Angela Hart.
"
California Wants to Slash Insulin Prices by Becoming a Drugmaker. Can It Succeed?
," KHN, 2022.
Low-Cost Insulin Available to Uninsured
Optum is working with drugmaker Sanofi to find an affordable cost solution for diabetics without insurance coverage. Through a press release, Optum stated the goal would be to provide a 30-day supply of insulin at a cost of $35 for uninsured patients with a valid prescription. Members will be able to work with the Optum Store to see if their prescriptions qualify for this program and to work through any additional details.
"The need for affordable insulin is urgent, especially for uninsured populations," said Heather Cianfrocco, CEO of Optum Rx, in a statement. "By working with Sanofi, we will improve access and lower costs for people who need this life-saving medication."
Sources:
Paige Minemyer.
"
Optum, Sanofi team to make low-cost insulin available to uninsured
," Fierce Healthcare, 2022.
New Generation of Weight Loss Drugs – Glucagon-Like Peptide 1 (GLP-1) Agonists
The American Medical Association declared obesity to be a disease in 2013, yet since 2012 legislation to have obesity treatments covered under Medicare are never passed through Congress. While the issue has often been because of safety concerns, it's also because these medications are frequently viewed as cosmetic treatments. And even within medical practices, physicians know there is a fine line between the view of obesity as a medical disorder and cosmetic issue.
Dr. Shelly Crane, a family physician, does not even start conversations about weight. "Patients say, 'I know I need to lose weight,' and I say, 'Why do you think you need to lose weight? What would change in your life if your weight were lower?'" Dr. Crane keeps her focus on overall care and addressing the root cause of health issues, while patients can get overly caught up in short-term stigma-based goals. While Dr. Crane does not regularly prescribe weight loss medications, many patients ask for them.
Some of the newer weight loss therapies available are showing impressive results. The newer class of medications are glucagon-like peptide 1 (GLP-1) agonists, and they work by decreasing the overall rate of digestion, making the patient feel fuller longer. These medications were originally approved as diabetes treatments and more recently received Food and Drug Administration approval for weight loss under the name Wegovy.
Similarly, the weight loss medication Saxenda was also originally approved as a diabetes medication (known as Victoza). There is a new medication in the same class which has not been approved for weight loss yet, tirzepatide, which has also shown promise in clinical trials. The entire group of GLP-1 injectable weight loss medications have been an impressive tool for weight loss when compared to the alternatives in the market.
It is important to note that common side effects from the GLP-1 medications are diarrhea, vomiting and nausea. Also, because these medications are new, the long-term effects are still fairly unknown. Lack of insurance coverage remains a barrier for getting these medications, as the cost for a month supply can typically be in the range of $1,400 without drug coverage.
Sources:
Alexandra Ossola.
"
A new generation of weight loss drugs makes bold promises, but who really wins?
," Quartz, 2022.
Mental Health News
National Mental Health Hotline – 988
In July of this year, the United States launched its first nationwide three-digit suicide prevention and mental health hotline, 988. Designed to be easy to remember like 911, the 988 number will connect callers to a trained mental health counselor instead of connecting to police, firefighters or paramedics. Because America is struggling with a mental health crisis, most believe it would be easier to call or text for help with a 911-type hotline. In July of 2020, 988 was designated by the Federal Communications Commission as the new emergency service to connect with either the National Suicide Prevention hotline or Veterans Crisis Line, with an implementation date of July 2022. Over $430 million in federal funds were distributed to states to scale up and staff crisis centers. "This is one of the most exciting things that has happened" in mental health care, said Dr. Brian Hepburn, a psychiatrist who heads the National Association of State Mental Health Program Directors. But despite that the 988 number is live, Hepburn warns that it will not be like "the flick of a switch. It is going to take several years in order for us to be able to reach everybody across the country." A RAND Corp. survey published in June 2022 found that fewer than half of state or regional public health officials were confident about being ready for 988. This included having the necessary staff, financing or equipment to retrieve the anticipated surge of calls. Widespread shortages of mental health specialists are expected to slow their ability to expand services even more. The Health and Human Services secretary Xavier Becerra said in a statement, "There is still much work to do, but what matters is that we're launching; 988 will be live." He added, "If we can get 988 to work like 911 … lives will be saved." As of now, only 21 states have enacted legislation to ensure local call centers will be fully funded. Matt Miclette, vice president of clinical operations for mental health tech company Neuroflow, told Axios, "Things like 911 have had decades of funding and have been able to build up an infrastructure behind it."
Sources:
Tina Reed.
"
Ready or not, 988 mental health hotline prepares for launch
," Axios, 2022.
Lindsey Tanner.
"
New 988 Hotline Is the 911 for Mental Health Emergencies
," Associated Press, 2022.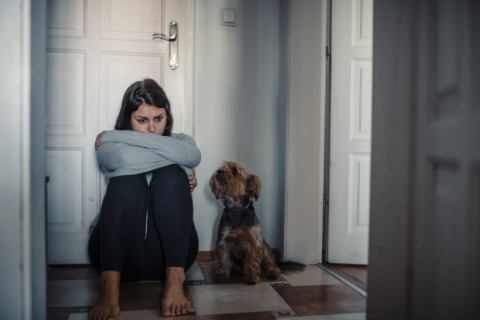 Depression May Not be Caused by Low Serotonin
According to a recent analysis of seventeen previous studies, researchers found there is no evidence that depression is caused by lower levels or reduced activity of serotonin. Since this new data suggest that depression is not caused by a chemical imbalance of serotonin, it raises questions about how antidepressants, which are supposed to target serotonin, actually work. Other researchers say the chemical and neurological underpinnings of depression are complex and to rule out serotonin is oversimplifying the research completed. These same researchers also caution against making decisions on depression treatment based on this review, as antidepressants have shown to be effective for certain people.
The serotonin hypothesis says that a chemical imbalance in the brain, including serotonin deficiency, causes depression. Selective serotonin reuptake inhibitors (SSRIs), the most common antidepressants, are thought to increase serotonin availability in the brain. They do this by blocking the reuptake of serotonin into neurons. Joanna Moncrieff, MD, a professor of psychiatry at University College London, and her colleagues found that the evidence is inconsistent to conclude that serotonin is involved in depression. Their research findings included the following:
The level of serotonin and its breakdown products in the blood and brain fluids was similar in both people with and without depression.
Studies of serotonin receptors and the serotonin transporter, a protein targeted by many antidepressants, showed "weak and inconsistent" evidence that people with depression had higher levels of serotonin activity.
Research revealed that healthy people on a special diet that artificially lowered their serotonin levels did not have an increased risk for developing depression.
Based on genetic studies, there was no difference found in serotonin-related genes between people with and without depression.
Anthony King, PhD, a neuroscientist and licensed psychologist and psychotherapist at The Ohio State University College of Medicine, agrees that serotonin's role in depression has been overblown. He says, "The idea that depression is a chemical imbalance characterized by a deficit or a lower level of serotonin in the synapses is just not correct. It never was, and it is not now." He goes on to say that he is not ruling out serotonin's involvement or that SSRIs do not help. The relationship between depression and other chemicals in the brain is complex. Serotonin is likely involved somehow, and SSRIs can help some people, just not everyone.
Dr. Srijan Sen, a professor of depression and neurosciences and director of the Frances and Kenneth Eisenberg and Family Depression Center at the University of Michigan, states that serotonin's role in depression is open to question as the brain is complicated and complex. He adds, "It would be surprising if serotonin wasn't involved at all." He goes on to point out a recent meta-analysis looking at the link between stress, depression and serotonin-related gene variants. In the study, researchers found that those who carry a certain serotonin-related gene variant are at higher risk of developing depression due to a stressful life event. This only held true for those with chronic stress and depression assessed within a year of the specific stressor. Dr. Sen warns about making treatment decisions based on this review. He notes, "We generally don't make clinical decisions about treatments based on the molecular and biological understanding of what the treatments do. It is much more based on the results of clinical trials." Clinical trials are used to see if a treatment works in a particular group of people. Often they can prove beneficial results without a full understanding of precisely how the treatment works. Currently, clinical trials of SSRIs show moderate efficiency and that they do help some individuals. For those in the category that do not benefit, there are other routes of treatment. Some of these treatments include cognitive behavioral therapy, mindfulness and regular exercise.
Sources:
Shawn Radcliffe.
"
Depression May Not Be Linked to Low Serotonin, New Analysis Finds
," Healthline, 2022.
Food and Drug Administration (FDA) Updates
Legislation Introduced to Amend Accelerated Drug Approval Program
The Food and Drug Administration (FDA) has an accelerated approval program that allows for earlier approval of drugs that treat serious conditions and fill an unmet medical need. Manufacturers of drugs approved through the accelerated approval process are required to conduct ongoing trials to confirm anticipated clinical benefit. But critics of the program say that manufacturers sometime take many years to complete the confirmatory studies or do not complete them at all. They also state that the FDA does not have enough power to remove drugs from the market that have been approved through this accelerated approval process. Legislation has been proposed in both chambers of Congress that would allow the FDA to require follow-up research to already be in progress before granting the accelerated approval and that would reduce barriers to having a failed drug withdrawn from the market. Other goals of the legislation include empowering the FDA to establish enrollment targets for trials, study protocols and targeted completion dates for those trials. We will monitor the progress of this legislation.
Source:
Liz Essley White.
"
FDA Set to Get More Power to Pull Accelerated Drugs That Don't Work
," The Wall Street Journal, 2022.
How Patients and Physicians Make Prescription Decisions
The Food and Drug Administration's (FDA) Office of Prescription Drug Promotion (OPDP) is conducting research to find out how patients and physicians interpret drug advertisements and weigh risks and benefits when starting a new medication. They will focus on Type 2 diabetes and psoriasis, enlisting 800 patients with those diseases and 800 physicians who specialize in treating them. Participants will be asked to make choices based on profiles of fake prescription drugs. According to the OPDP senior social science researcher, "Using social science principles, our research identifies barriers that may prevent people from fully grasping the drug's risk-benefit profile." Type 2 diabetes and psoriasis represent the top conditions for advertising spend, and there are recent examples of manufacturers being reprimanded for their advertisements in these categories. Eli Lilly was sent a letter stating that their social media post about their diabetes medication Trulicity gave a "misleading impression about the scope" of its FDA label. Bausch Health was also warned about making "false or misleading claims" about risks and efficacy of Duobrii, a cream used to treat psoriasis. The FDA is not stating how they plan to use the results of the study, though it could be used to regulate drug advertising in the future.
Source:
Zoey Becker.
"
FDA plans study into how patients and physicians make prescription decisions
," Fierce Pharma, 2022.
Pharma Marketers to Advertise via Audio
TV and digital ads still account for the majority of ad spend for pharma, but audio ads increased by 50% in 2021 compared to 2020, according to a recent report. Pharmaceutical manufacturers are working with advertising firms to target audio ads to specific populations, something that is more difficult to accomplish through traditional advertising avenues. Companies are working on "sonic branding," which allows a listener to instantly recognize a product or brand without a visual. Experts do not expect audio advertising to overtake TV or digital but do expect a continued trend of increased focus on audio ads, specifically digital audio.
Source:
Natalie Missakian.
"
Pharma marketers are tuning in to audio's popularity, but there's still plenty of room to grow, experts say
," Fierce Pharma, 2022..
Rare Disease Drug Development
The Food and Drug Administration's (FDA) Center for Drug Evaluation and Research (CDER) will launch a new Accelerating Rare disease Cures (ARC) program to help speed and increase development of treatment options. The program is intended to be an umbrella to coordinate rare disease activities in CDER. The National Institutes of Health estimate that 7,000 rare diseases affect between 25 million and 30 million Americans, or approximately 1 in 10 people. It is estimated that less than 10% of the 7,000 rare diseases have treatment today. In the US, a rare disease is defined as any disease that affects fewer than 200,000 individuals. Other countries may define rare disease in a slightly different manner. For instance, the European Union defines a rare disease as one that impacts no more than one person in 2,000 people. Drug development for rare diseases can be difficult for a number of reasons, including clinical trial design challenges, clinical trial recruitment, interpretation of clinical trial data in view of limited patient populations, and endpoint selection where the natural history of the disease is not well understood. In 2021 more than half of CDER's novel drug approvals were for orphan/rare diseases. But there are still patients with rare diseases that do not have treatment available today. The ARC program adds to other efforts launched by the FDA to support rare disease drug development, including the FDA's Orphan Drug (or Rare Pediatric Disease) Designation Program and Rare Disease Cures Accelerator.
Source:
Gianna Melillo.
"
New FDA Program to Focus on Driving Rare Disease Drug Development
," American Journal of Managed Care, 2022.
Juul to Stop Selling E-Cigarettes
In late June 2022, the Food and Drug Administration (FDA) announced they would be ordering Juul to remove their e-cigarettes from the US market. The decision follows a two-year review by the FDA of Juul's data as the vaping company sought authorization for its products to stay on the US market. The FDA said that Juul's application to market the product "lacked sufficient evidence to demonstrate that marketing of the products would be appropriate for the protection of the public health." The FDA's decision did not deal with Juul's relationship to youth vaping; instead, it was based on what the agency said was insufficient and conflicting data from the company about potentially harmful chemicals that could leach out of Juul's e-liquid pods. In 2021, the FDA pulled thousands of electronic cigarettes off US shelves but delayed its decision on Juul. The agency rejected applications for about 950,000 flavored e-cigarettes and related products because of the appeal of their flavor profiles to underage teens. Their action against Juul in particular is part of a newer regulatory mission for the agency, which must determine which e-cigarettes currently for sale, or proposed for sale, will be allowed to permanently remain on shelves. However, it could take years before some of the agency's new initiatives take effect — if they can withstand fierce resistance from the powerful tobacco lobby, antiregulatory groups and the vaping industry. The FDA based its review of the applications on whether e-cigarettes are effective in getting smokers to quit and, if so, whether the benefits to smokers outweigh the health damage to inexperienced users, including teenagers. Juul has also faced scrutiny from regulators, public health officials and lawmakers for other reasons. The company halted US sales for several of its flavors back in 2019 due to pressure from critics who said the product was being targeted to minors, Reuters reports. The FDA announced plans for a proposed product standard that would cap the amount of nicotine in order to reduce the addictiveness of cigarettes and other tobacco products. Juul had in turn filed an emergency motion with the US Court of Appeals. The ban on Juul is currently pending further order of the court.
Source:
Matt Richtel and Andrew Jacobs.
"
FDA Orders Juul to Stop Selling E-Cigarettes
," The New York Times, 2022.
Herb Schribner.
"
Federal court puts hold on FDA ban on Juul e-cigarette sales
," Axios, 2022.
New and Noteworthy Drug Information
Over-the-Counter Drug Approvals
Many people in the US struggle with accessing the medications they need. The impact of medication cost is frequently discussed, but there are other barriers, including access to primary care providers or transportation to appointments. So it can be a great benefit when a medication is approved by the Food and Drug Administration (FDA) to be sold over the counter (OTC) or without a prescription required. Medications can be considered for OTC use if the FDA determines they are safe and effective for use by the public without supervision by a licensed health care professional and have a low potential for misuse or abuse. There were two exciting announcements for OTC medications in July 2022.
The first is a new nasal spray, approved to be sold without a prescription. Astepro Allergy is the first steroid-free, antihistamine nasal spray for both indoor and outdoor allergies in adults and children 6-years-old and up. Astepro can be used either once or twice a day, and the retail costs are approximately $15–$20 for 60 spray size and $25–$30 for 120 spray size.
The other announcement is that there is an application pending with the FDA for the first-ever OTC birth control pill in the US. The pending product would be called Opill and is a progestin-only pill, meaning it does not contain any estrogen. The absence of estrogen means it has a lower risk of some side effects, including blood clots, and is safe to use in breastfeeding mothers. Progestin-only birth control pills like Opill have been in use in the US since the 1970s and have nearly 50 years of real-world use and data to show they are safe and effective for most women. It typically takes the FDA about 10 months to review an application for an Rx to OTC switch, so a decision on Opill is expected in the first half of 2023. This decision has the potential to impact many women, since the fall of Roe v. Wade has altered the availability of reproductive services in some states.
Source:
Aislinn Antrim.
"
FDA to Review Application for First-Ever OTC Birth Control Pill
," Pharmacy Times, 2022.
Allison Aubrey.
"
Over-the-counter birth control pills are available worldwide. The U.S. may be next
," NPR, 2022.
Brian Park.
"
Antihistamine Nasal Spray Astepro Allergy Now Available OTC
," MPR, 2022.
Gene Therapy Updates
Zolgensma, the gene therapy used to treat spinal muscular atrophy, has been the most expensive drug on the market since it launched in 2019 at $2.1 million for a one-time infusion. It has been dethroned not once but twice already in the second half of 2022. The manufacturer, Bluebird, has received approval for two new gene therapies that have each surpassed the $2.1 million per treatment benchmark.
First was Zynteglo in May 2022. Zynteglo is approved to treat beta thalassemia, a disease that in severe cases requires regular blood transfusions every two to five weeks. It was launched at a price of $2.8 million and was deemed cost effective by the Institute for Clinical and Economic Review since it would alleviate the need for life-long, routine blood transfusions.
Zynteglo's reign as the most expensive drug on the market only lasted until September 2022, when Bluebird had a second gene therapy approved. Skysona was approved for use in boys between 4- and 17-years-old with a rare neurological disorder, cerebral adrenoleukodystrophy (CALD). It launched at $3 million per one-time treatment. It is estimated that there could be less than 50 cases of CALD in the US annually with this treatment.
The renewed attention on gene therapies comes at a time when some safety concerns are also surfacing. In August 2022 there were reports of two children dying from liver failure about five weeks after their treatment with Zolgensma. From Russia and Kazakhstan, these children are just two of the approximately 2,300 patients worldwide that have received treatment with Zolgensma. Liver toxicity is one of the most common side effects of gene therapies, which rely on adeno-associated viruses (AAVs) as vectors to deliver therapeutic genes. AAVs are mostly directed at the liver and are currently the most commonly used platform for gene therapies. These AAV vectors may also bring an increased risk of cancer. Preclinical studies have shown that AAVs have this potential risk with certain animals, but the problem has not been proven yet in humans.
Source:
Joshua Cohen.
"
ICER's Favorable Assessment Of Bluebird Bio's Gene Therapy Zynteglo May Have Important Pricing And Reimbursement Implications
," Forbes, 2022.
Ned Pagliarulo.
"
Bluebird gene therapy approved by FDA for rare blood disease
," Biopharma Dive, 2022.
Fraiser Kansteiner.
"
UPDATED: Bluebird bio's $2.8M gene therapy Zynteglo wins FDA backing. Will its US launch take flight?
," Bass, Berry & Fierce Pharma, 2022.
Angus Liu.
"
2 deaths after Novartis' Zolgensma put gene therapy's liver safety in the spotlight once again
," Fierce Pharma, 2022.
Angus Liu.
"
A $3M gene therapy: Bluebird bio breaks its own pricing record with FDA approval of Skysona
," Fierce Pharma, 2022.